The Layla Hybrid™ Mattress is for you if you enjoy the feel of a traditional spring mattress but also would like the new-age comfort of memory foam. Also, if you like having the option of being able to try a different firmness by simply flipping your mattress over and you don't mind the copper particles supporting you and keeping you cool and clean while you sleep.
A hybrid mattress constructed with both memory foam and coils offers increased support with a plush feel. The Layla Hybrid™ offers Copper-Gel memory foam on top and bottom for the same cooling, support, and antimicrobial benefits as our memory foam mattress.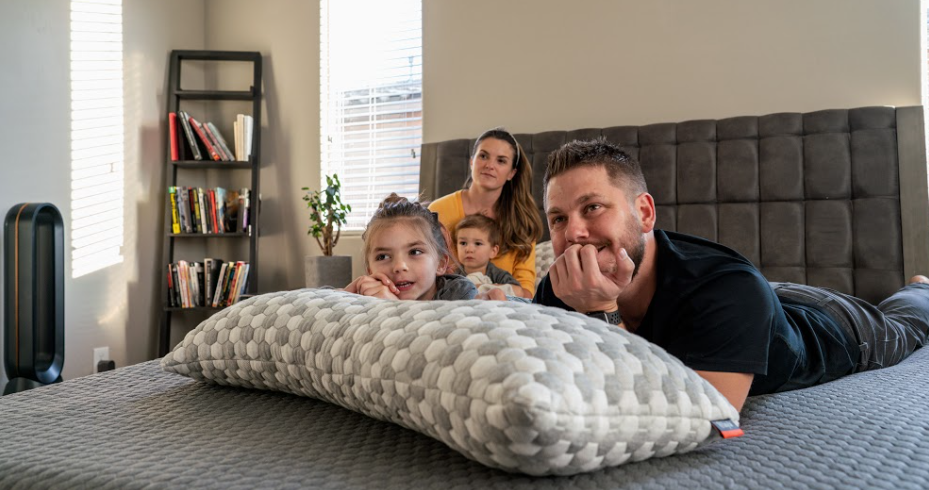 The most advanced dual-gauge pocketed coil system provides unmatched edge support and adds a little more bounce to the mattress but still maintains excellent motion transfer control.
The Layla Hybrid™ has 5 layers:
Top/Bottom are Memory Foam
Middle Layer is the dual gauge pocketed coil layer
Transition/Base Layers are a supportive polyfoam
The Layla Hybrid™ is also excellent if you sleep hot. Our individually-wrapped coil system allows your mattress to breathe better. This means the heat that gets pulled away from the Copper-Gel will disperse quicker and more efficiently, giving you a cooler night's sleep. Another advantage of the coils is they offer Zero Motion Transfer when you sleep, so you or your partner don't get woken up by each other by moving about in your sleep.
If you need better edge support, the Layla Hybrid™ is the perfect mattress as it uses different sized coils for additional edge support. To achieve this, we use a double layer of 16 gauge coils around the perimeter of the mattress, offering more support at the edge so you can get up without sinking down.